In winter price comparison, Swiss winter tourism has caught up with the competition in Austria. It was also urgently needed.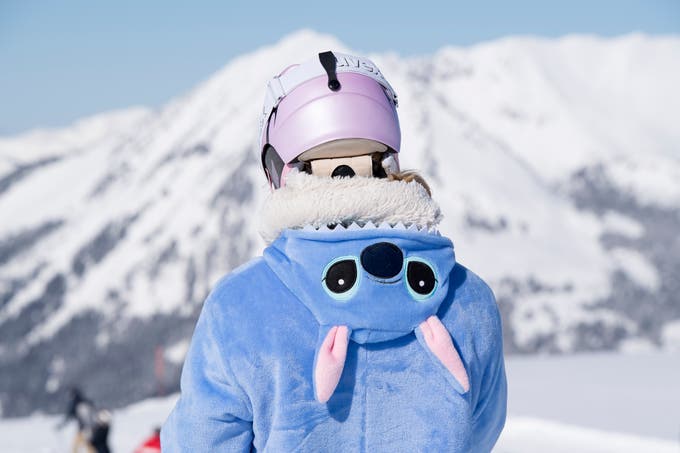 Austria has lost popularity among Swiss winter tourists. Their overnight stays went back to Tyrol and Vorarlberg last winter. It is the third season in which fewer Swiss guests come to the Austrian strongholds of winter tourism. This marks the end of an unprecedented Swiss winter boom.
Tirol and Vorarlberg have lost 120,000 overnight stays, as lodging nights in Austria are called, since winter 2015/2016. At that time, the Swiss boom was at its peak. Tyrol has now lost around 6 percent of Swiss overnight stays, Vorarlberg around 7 percent.
Having or not having 120,000 overnight stays – in Switzerland that can make the difference between stagnation and growth. Valais, for example, has gained almost the same number of overnight stays since winter 2015/2016. Without these gains, the canton would not have made a change for the better.
In Austria, it is the turn for the worse after a spectacular boom. Tyrol was overrun by Swiss people after the euro fell sharply in 2008. It did not fit the Swiss skier's love of home, which is often praised by marketing experts. Tyrol had a 60 percent increase in Swiss overnight stays from 2008 to 2016. In Vorarlberg, which is less important for tourism, it was 56 percent.
The Swiss boom in Austria was enormous. At the peak in winter 2015/2016, Tyrol and Vorarlberg had around 720,000 more Swiss overnight stays. In Tyrol, this increase was responsible for over 40 percent of the growth of the previous eight years. Without a Swiss boom, there would have been stagnation in Vorarlberg.
In Graubunden and Valais, which together have about five times less overnight stays than Tyrol, 720,000 overnight stays are of far greater importance. There was a lot of complaint about the exodus of loyal German regulars. The marketing organization Switzerland Tourism wants to win them back with the "Gruezi Germany" campaign. But what Graubunden and Valais have lost to German guests is of the same order of magnitude as the Swiss boom in Austria.



With all the love for the home, in the end the price is decisive

The Swiss boom and turnaround in Austria cannot be explained by a fluctuating love of home. The holiday resort is not chosen with the heart, but with the wallet. When the euro depreciated from 2008, Tyrol and Vorarlberg became dramatically cheaper for the Swiss.
Austria is now expensive again. This can be seen from the overnight stays. They make up the lion's share of the cost of a winter holiday. As the Austrian consumer price index shows, accommodation costs around 19 percent more than in 2008. Prices fell in Switzerland.
Nationwide, overnight stays cost around 5 percent less. In Graubunden and Valais, the reductions may have been higher in some cases. The two strongholds of local winter tourism were lost, they had to react.



Wrong thesis of the Swiss tourist experts

The hotels in Vorarlberg and Tyrol would have increased the prices too much. That is why they are now losing Swiss guests. This thesis of Austrian greed is occasionally heard by Swiss tourists. However, it should be wrong. The price increases in Austria were not unusual. Switzerland was unusual.
In Austria, prices in the hotel industry did not rise more than the general price level. This is just normal for an industry that has high personnel costs and comparatively little savings potential.



The strong Swiss franc messes up prices for ski tickets

Switzerland has been in a state of emergency for over a decade. In 2019, the price level was just 0.3 percent higher than in 2008. This is of historical proportions. The last time there was anything like it was in the 1930s and 1940s. The strong franc is to blame. Due to its revaluation, many industries were too expensive compared to the competition from the euro zone. They had to go down with the prices, including the hotel industry.
The power of the Swiss franc is also evident in the ski tickets. In winter 2006, the largest mountain railways in the Alps were all equally expensive. An adult paid around CHF 60 everywhere. Then the financial crisis came. In winter 2015/2016 everything was different.
An Austrian day ticket cost much less for Swiss guests than a Swiss one: 25 percent less. Swiss paid either the equivalent of CHF 53 in Austria or CHF 70 in Switzerland. A difference of CHF 17. The Swiss boom in Austria peaked that winter.



Official ticket prices are higher than what is really paid

Since then, Swiss winter tourism has made up some ground. The prices of day tickets continued to go up. Last winter, a day ticket cost around 13 percent more than ten years ago. Austria set a different pace. Day tickets cost around 32 percent more in euros today.
Nevertheless, day tickets for Swiss people in Austria are still cheaper than at home. In Austria, a Swiss citizen, converted into Swiss francs, recently paid around 19 percent less than in Switzerland. In Austria 60 francs, 74 in Switzerland. This annoys Swiss winter tourism. The competition in Austria increases prices significantly – and remains cheaper, thanks to the weak euro.
The official ticket prices, however, exaggerate the true Swiss backlog. In the meantime there are many discounts, free tickets or special offers in this country. Discounted season tickets are widely available. Therefore, the average guest pays about the same amount per day as they did ten years ago. It's completely different in Austria. There, 30 percent more has to be put in euros today.
Source link
https://www.luzernerzeitung.ch/wirtschaft/schweizer-boom-in-osterreich-ist-vorbei-ld.1190119
Dmca