A feasibility study shows the advantages and disadvantages of a merger between the city of Bern and six surrounding municipalities. Next, the population will be asked about the merger.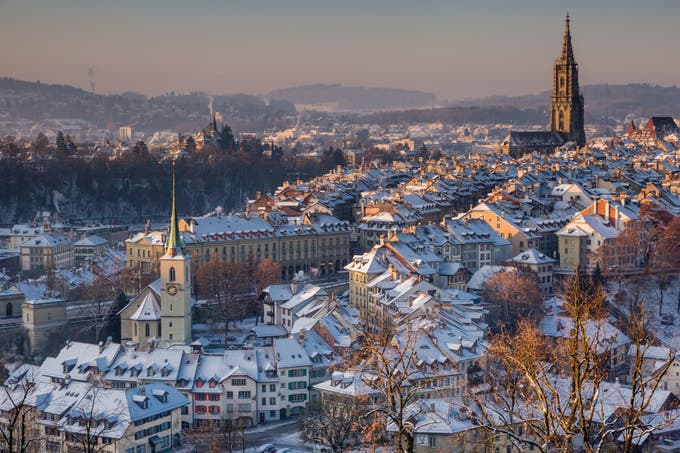 (Gb). The city of Bern currently has just over 140,000 inhabitants. For the first time, a study shows the feasibility as well as the advantages and disadvantages of merging the city with six surrounding municipalities. In addition to Bern, the municipalities Bolligen, Bremgarten, Frauenkappelen, Kehrsatz and Ostermundigen took part in the study. If Bern were to merge with these municipalities, it would grow by almost 40,000 people.
According to the study, which was prepared by the Ecoplan consultancy, mergers result in various advantages for the communities involved. As Felix Walter from Ecoplan told Radio SRF in an interview, the main opportunity was to solve difficult tasks together in the future, for example in IT. A merger could also make sense for the small municipalities, because they would find it increasingly difficult to fill militia offices. Better coordination in spatial planning or infrastructure projects are also advantages of a merger, the study says.



Tax rate would be adjusted to the city of Bern

The disadvantages include emotional ones. Many citizens could struggle to identify themselves as city dwellers in the future, said Thomas Iten, Mayor of Ostermundigen, and Kathrin Zuber, Mayor of Bolligen, analogously to Radio SRF. The study concludes that proximity to the administration could also be lost to some extent with a merger.
From a legal perspective, a merger still has a number of issues to clarify. According to the study, these are complex, but can be solved. The study also supports the idea that the tax rate would be adjusted to that of the city of Bern. A tax increase would only be necessary for the municipality of Bremgarten. Next, the communities involved want to ask the population about the topic. Interested parties in all municipalities can participate in various events over the next few weeks.
Source link
https://www.luzernerzeitung.ch/news-service/inland-schweiz/waechst-die-hauptstadt-der-schweiz-mit-umliegenden-gemeinden-zusammen-ld.1195096
Dmca